Ductless Mini-Split Heat Pumps Provide Year-Round Comfort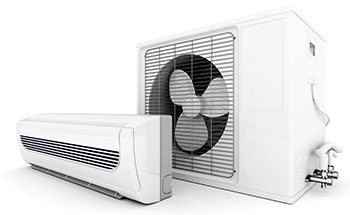 Many Central New Hampshire homes don't have the "bones" for ducted heating and cooling systems. Others were built with the necessary framing and infrastructure but were expanded to include new wings, second and third floors, master suites, finished basements and any other kind of home enhancement you can imagine - and those renovations didn't include ductwork. In either situation, a ductless mini-split heat pump can provide efficient room-specific heating and cooling.
Space heaters are expensive to use and potentially dangerous. A ductless mini-split gives you the convenience of central heating and the added bonus of room-by-room temperature control, lower energy usage, and air conditioning during the summer.
Stafford Oil & Propane proudly recommends and installs Mitsubishi and LG heat pumps.
Contact us today to schedule a free estimate and find out more about cost effective heating with ductless mini-split heat pumps.