Air Conditioning Services for Central New Hampshire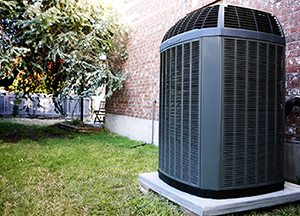 Stafford Oil and Propane has been committed to professional, reliable, cost effective repairs, maintenance and installation for central air conditioners and ductless mini-splits in the Lakes Region for decades.
The best way to enjoy trouble-free cooling and reduce your energy bills by up to 10 percent is to schedule an annual tune-up for your air conditioning system.
Our highly trained and insured technicians will fix minor issues that could otherwise become expensive problems down the road and will get your air conditioning equipment working at top efficiency. Stafford Oil & Propane recommends scheduling your annual tune-up in early spring, to prepare for the sweltering days ahead, or in autumn, after a summer's worth of heavy-duty cooling. Either way, your central air conditioner or ductless mini-split/heat pump will be ready to work for you when you need it most.
If your air conditioner shuts down, starts blowing warm air, or is producing unusual odors or noises, a service call is only a click away! Once on site our technicians will assess and correct any problem that might occur. If it's decided you're better off replacing your equipment, we will schedule a free estimate. We will recommend new equipment from reliable, long-lasting brands and help you choose a quality air conditioning system within your budget.
Stafford Oil & Propane takes the worry out of your air conditioning repairs and upgrades. We didn't earn our reputation for honest service by surprising customers with unexpectedly high service bills – we earned it by providing free accurate estimates, and completing your project quickly and correctly. Log in to your My Account portal, use our convenient service request form, or call us to schedule your air conditioning repair, tune-up or estimate.