Propane Safety Tips: What Does a Propane Leak Smell Like and What Should You Do?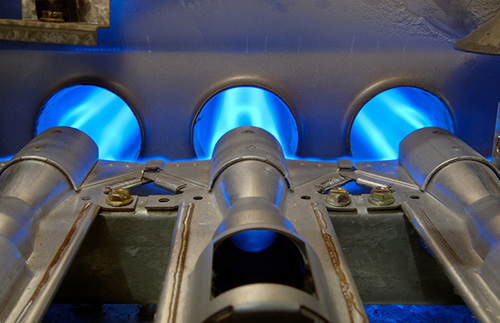 Your friends at Stafford Oil and Propane would not deliver any fuel that we didn't feel was safe enough for our own homes. That's how confident we are about propane's safety.
Even the safest systems can break down, and that's why we want you to be completely familiar with these propane safety tips.
Propane Smells Like Rotten Eggs
Propane on its own is colorless, odorless and tasteless. During processing an odorant is added so the propane in order to create a strong, unpleasant smell that can be detected in case of a leak in your tank or heating system. The smell is similar to rotten eggs or sulfur. Please make sure everyone in your home or business is familiar with it – we will be happy to provide a "scratch and sniff" card for your reference.
Propane Leak Detectors
We strongly recommend that our customers install carbon monoxide and propane gas detectors to identify any possible propane leak. No odorant is 100 percent effective, and the smell can be masked by strong competing odors like cooking, perfumes and the like. In addition, there are many issues that could affect your ability to smell an odor, including colds, allergies, COVID-19, smoking, alcohol and age.
In the Event of a Leak
If you suspect there is a propane leak in or around your home, please follow these life-saving steps:
Do not use any electronics, lighters, flashlights or your phone in your home

Leave the building or property immediately

If you can safely get to it, use the shut-off valve on your tank to turn off the gas and other propane appliances.

After leaving the premises, CALL 911 or your fire department and let them know you suspect a propane leak and why. Then call Stafford Oil & Propane so we can send a technician over.

Do not re-enter your home until a professional from our staff or the fire department has told you it is safe to do so.

Do not re-light any pilot lights, turn on your heating system, or create any open flames

We will have a qualified service technician check your system, prime it for restart, and get your heat back on as soon as it is safe.
Get Your System Checked
Your propane heating system should be checked at least once a year. Please contact us to schedule a tune-up and propane safety check today!
Expert Technicians Only!
VERY IMPORTANT! ALLOW ONLY TRAINED TECHNICIANS TO WORK ON YOUR PROPANE SYSTEM: Never attempt to install or repair any propane equipment yourself! Also, be sure to locate all supply lines before digging, driving posts, putting nails in walls, etc. If you need help, please call or contact us.
How to Read a Tank Gauge How to Turn the Tank Off If You Suspect a Gas Leak Appliance Conversions Getting Your Propane System Inspected Handling & Transporting Small Cylinders