Get Peace of Mind with the Stafford Oil & Propane Tank Protection Plan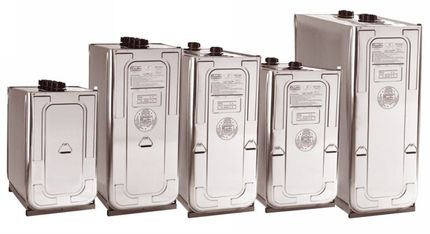 For an annual fee (currently $74.00), billed in August of each year, Stafford Oil's Tank Protection Plan provides you with protection from the costly expense of replacing your tank if a leak should occur. In the event of a tank failure, Stafford Oil's certified technicians will replace your tank.
The Stafford Oil & Propane Tank Protection Plan can save you thousands of dollars in replacement costs for less than 25¢ a day. If your basement oil storage tank develops a leak, this coverage provides you with up to $4,000 of coverage towards the cost and installation of a new tank.
Use the Tank Protection Plan Benefit toward:
Disposal of the old tank

Purchase of a new tank
Installation of new tank
As a preventative measure every gallon of oil is treated with Beckett Ultraguard. This additive enhances our oil to protect your tank from rust and corrosion, making it even less likely to experience a leak.
Protect your home today - contact us to get started with a preliminary tank inspection. Your Protection Plan fees will be pro-rated through July 31, and then billed annually in August. Please read more about the plan below.
Oil Tank Protection Plan
This plan enables customers of Stafford Oil Company, Inc. to guard their home oil tank against the costly expense of replacement.
If a leak should occur in a tank protected under this program, certified technicians of Stafford Oil Company, Inc. will replace the tank with a tank of similar size, up to 330 gallons, at no cost to the customer for the tank or labor to install it up to a maximum benefit of $4,000. This protection does not cover any environmental impact or damage that may be a result of tank leakage, the cost of lost fuel, or damage caused by vehicles, ice, or any other external factor.
Disposal of old tank:
The proper cleaning and disposal of the old tank is covered by this Plan and the cost will be deducted from the $4,000 maximum benefit.
The cost of this coverage is presently $74.00 per year, per tank and will be billed annually in the month of August. If you wish to enroll in the Tank Protection Plan, the billing will be pro-rated monthly through July 31. The plan renews annually in August and an invoice will be mailed to you.
A requirement for coverage and renewal under this Plan is that all heating oil gallons deposited in the protected tank must be purchased from Stafford Oil & Propane. Stafford Oil & Propane delivers a quality product, enhanced by the Beckett Ultraguard additive, and cannot protect or renew coverage on tanks that contain product from other vendors or sources.
This plan is available to any Stafford Oil & Propane customer's home heating oil tank that meets the following criteria:
The customer is purchasing all heating oil gallons from Stafford Oil & Propane.
The tank is not larger than 330 gallons.
The tank must be in compliance with the National Fire Protection Association regulations and the installed tank and any upgrades must meet the requirements of the NH Department of Environmental Services best management practices.
The tank is an above ground storage tank and does not come in direct contact with any adverse conditions. Outside tanks are ineligible for this plan (for new Tank Protection Plan customers only).
At the commencement of the Tank Protection Plan, the age of the tank must be 10 years or less.
A technician from Stafford Oil & Propane must inspect all tanks before they will be covered by this plan. Stafford Oil & Propane reserves the right to reject any tank for this plan for any reason. Terms of this plan are subject to change.