Things Changing at Home? Let Us Know!
October 09, 2020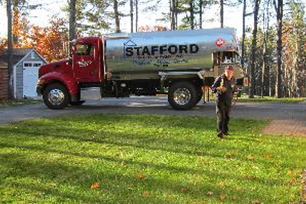 Many Central New Hampshire residents have a new normal to deal with, working and learning virtually from the comfort of their homes. However, when they first signed up for automatic heating oil or propane deliveries they were probably in the middle of their original "normal" where work was done at an office or away from home and learning was done exclusively in person.
What does this shift in normalcy have to do with your comfort? A lot!
As families spend more time at home – whether it's due to virtual learning, working remotely or colleges being closed – they're relying more heavily on their home heating equipment, which translates to them using more fuel than usual!
It's crucial that Stafford Oil & Propane automatic delivery customers inform us if they're at home more often so we can make adjustments to their delivery schedules and accommodate for their fuel usage. And, customers who aren't on automatic delivery should be sure to check their tank gauges often to avoid running out of fuel.
One more thing to keep in mind is the increase in equipment usage. In order to better prepare heating equipment for extended usage throughout the heating season, we urge customers to schedule their tune-ups as soon as possible!
Don't wait! Contact us online to inform us of any changes within your household and schedule a tune-up so you can rely on your home heating equipment for the long haul.